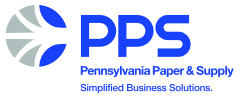 2022-2023 Healthcare Options
ALL EMPLOYEES MUST COMPLETE THIS FORM EACH YEAR.
Please see the booklet issued upon hire or the benefit summary sheet for all of your benefits offered
The company has met all requirements under the Affordable Healthcare Act for the plan year and we offer an affordable healthcare plan as required. The option marked MVP HMO qualifies as the Affordable Qualified Plan. All Plans are provided by Geisinger Health Care Systems.
| | | | |
| --- | --- | --- | --- |
| Contributions are pre tax and per pay check, not per week. | Choice #1 QHDHP Plan – Value Meets ACA requirements $7,350 DED | Choice #2 HMO Xtra $3,500/7,000 DED No Referral any longer | Choice #3 PPO $3,500/7,000 DED No Referral ______________ |
| Single | $97.47 | $169.41 | $180.71 |
| Employee & Spouse | $623.62 | $649.40 | $677.64 |
| Employee/Child | $379.20 | $395.29 | $451.76 |
| Employee/Children | $576.65 | $598.58 | $621.18 |
| Family | $734.59 | $779.17 | $813.17 |