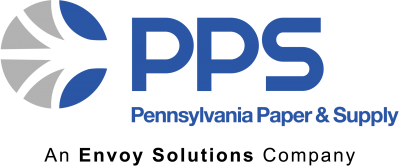 LOOK AT WHAT WE ARE HIRING FOR IN OUR OFFICE!
Do you enjoy working with a smaller, family-owned company?
Do you have a good attitude and team player ability?
Are you friendly, and can you bring a SMILE to work?
Do you have the ability to learn new duties, accept positive and corrective feedback, and also bring forth your ideas or suggestions?
How about a company that knows you by name and can provide the flexibility you may need at certain times?
Then you need to check out OUR OFFICE! Located in Scranton, PA.
We are seeking excellent candidates that really know the meaning of a good work ethic and honesty and appreciate the family-owned company.
Current Openings:
Please check back periodically to see our list of current job openings!
Benefits include:
Competitive hourly/salary positions
Insurance options
Personal time off
Paid holidays
Paid training
Professional development
Plus more!
Are you looking for a company where you are known by your name and have the family experience and flexibility as needed? If so, then this is your opportunity to turn your ambition and competitive spirit into a rewarding career with a leading regional business.
Pennsylvania Paper is a growing, privately held (FAMILY) wholesale distribution company since 1922. The third generation of leadership is positioning the company for the next 100 years. The company is located in Scranton, Pennsylvania.
WHAT DO WE DO!
We are an essential provider to healthcare, education, manufacturing, industrial, and food service clients. We promote an enjoyable and fulfilling environment for our team. For over 98 years, we have built an excellent reputation with business clients of all sizes for their facility management needs, which include but are not limited to commercial cleaning, packaging, and food service disposable equipment, product, and supply needs.
HOW WILL WE DO THIS!
As we continue to grow and follow our CORE VALUES, we always look for a highly motivated person, someone like you, with your skill set. We believe in growing by hiring the best. The best in building relationships and the best in ensuring longevity with our team and customers. That is why our associate tenure is so long.
Take a look at our very competitive compensation and benefits, plus plenty of room for professional growth. If you like the smaller family company values, and this sounds like the career move you have wanted to make, we would enjoy an opportunity to meet you. Apply or contact us today! What are you waiting for? If you think you have what we are looking for, this is your sign.
If you are selected, you will receive a phone call once an application is submitted if you meet our current needs, normally within 7 business days.
EOE and Drug Free Workplace